Setbacks & stumbles on road to tourism industry new normality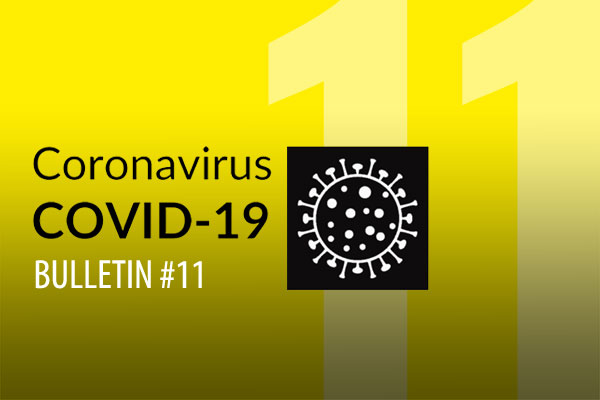 Government decisions in May will be critical
Last month's announcement by An Taoiseach of the reopening plan for the economy was broadly welcomed by Ireland's tourism industry, the country's largest indigenous sector and biggest regional employer. It contained a number of positive initiatives including the crucial lifting of the inter-county travel ban which unlocks the domestic market for tourism and hospitality businesses nationwide. Visitor attractions and experiences were allowed open and – just in time for what should be a bumper June bank holiday weekend – hotels and other accommodation providers will reopen their doors.
However as often there was a crippling lack of business certainty for many sectors in travel, tourism and hospitality. When can indoor hospitality resume? When will guided tours be allowed? What financial supports for tourism enterprises will continue for the rest of year? What role will rapid antigen testing play? And crucially when will international visitors be allowed enjoy the Irish tourism product once again?
In the Irish Tourism Industry Confederation's view May represents a crucial month for the sector – Government decision and clarity is needed on a number of fronts so that businesses up and down the length and breadth of the country can plan and commit. A new National Recovery and Resilience Plan is set to be published in the coming weeks and will act as a framework for the country's medium term economic future. Tourism interests need to be at the heart of this plan.
An island off a non-EU island off the European continent?
There remains significant doubt about the timing and nature of restoring international connectivity by both air and sea which is the mainstay of the Irish tourism economy. 75% of Irish tourism is dependent on international visitation and thus it is critical to tens of thousands of jobs and hundreds of businesses that inbound markets are opened up once again. Aer Lingus's decision this week to close its bases in Shannon (permanently) and Cork (temporarily) highlight the enormous damage being done by the state's decision to restrict aviation.
In pre-Covid times Ireland was a globally connected, dynamic, open economy where trade and tourism flourished yet the current attitude to international travel, including the harshest restrictions across Europe and mandatory hotel quarantine for our key strategic markets, makes us now a very vulnerable island on the Western coast of Europe.
Mixed messaging from Government as to how and when aviation can recommence is worrying not just for tourism reasons but also for broader economic reasons. Although the mood music is more positive from senior politicians, a cabinet decision on the matter was deferred yet again this week and it leaves the tourism and aviation industry greatly concerned and frustrated.
Ireland's aviation industry – including big hitters like Aer Lingus, Ryanair, daa and Shannon Airport – last month published a plan to rescue the country's aviation sector before it is too late. The Aviation Restart Plan sets out a balanced and evidence-based approach to enable the recommencement of aviation and the restoration of Ireland's connectivity. It contains a comprehensive set of recommendations which, if finalised and implemented, can facilitate the restoration of connectivity whilst continuing to protect public health. The Government's own recovery oversight group has made similar recommendations to restart international travel.
The EU's Covid-19 Certificate offers a pan-European approach to restore international connectivity, whilst assuaging public health concerns, and encouragingly Ireland has confirmed its involvement. But frustratingly there is no definitive date yet as to its adoption and implementation. As a result airlines, airports and sea carriers can't plan or schedule with any confidence.
Government positive sentiments must be translated into firm actions. As well as intra-EU tourism, the Common Travel Area, which has been in existence since the 1920s, should operate in full allowing free movement between Ireland and the UK, the latter well ahead of our own vaccination rates.
And talking about vaccination rates, the US market – key for Irish tourism – will have its adult population inoculated by the end of this month. The EU has already signalled that fully vaccinated people can enter the continent and a travel corridor between Ireland and the USA should be very achievable.
We can't assume Ireland's connectivity to the world will resume once this crisis passes. A plan needs to be put in place and it will take intense work and commitment over many years to restore routes and gateways.
Vaccines vs Variants
Many public health officials and media reports identify Covid-19 variants as a cause of concern and a reason to delay the opening up of international travel and tourism. However an increasing volume of medical data is pointing to the power of vaccines, if not to totally inoculate against variants, then certainly to prevent serious illness and hospitalisation. With the vaccination programme both at home and abroad happening at pace, the international travel and tourism economy must be allowed to reopen.
This week's emergency legislation to extend Mandatory Hotel Quarantine until November must only be applied to specific high risk markets and strategic partners such as the EU, US and UK should be allowed operate of a minimum of restrictions.
What is evident is that even when international tourism is allowed to recommence the recovery will be slow and it is incumbent on Government to maintain existing supports for Ireland's tourism and hospitality industry into Q1 2022.
A staycation stimulus and a new bank holiday?
The flop that was the Government's Stay & Spend Scheme expired with a whimper on April 30th and during its lifetime neither benefited industry or the public. Confusingly there was no Government announcement as to its replacement or successor. The original scheme had proven an unmitigated failure due to the national lockdown as well as the Scheme's complicated tax rebate design.
There is an onus on Tourism Minister Catherine Martin TD to announce a new redesigned consumer-friendly scheme for the autumn period that will incentivise home holidays and stretch the short tourism season beyond the summer months.
ITIC has led the call for the creation of a new bank holiday at the end of September to both stretch the domestic tourism season and also reward a hard-pressed public. When looking at the number of bank holidays Ireland has compared to European peers, it is not unreasonable for Government to add a new day to the calendar, particularly for the year that is in it.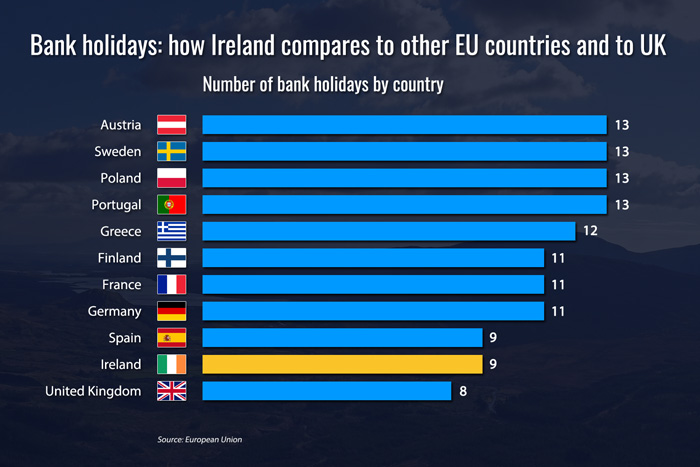 Stretching the domestic tourism season and reopening international inbound tourism must be the over-riding priorities for all concerned – decisions this month are critical.