A stimulus package that doesn't go far enough and an international tourism policy that needs to be overhauled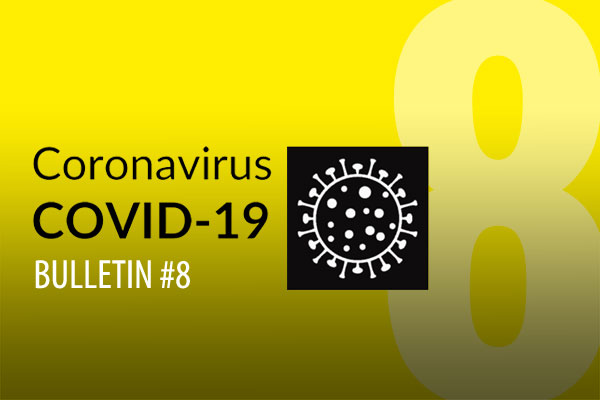 A Missed Opportunity
After a significant wait the Government unveiled its July stimulus package worth €7.4 billion last week. It proved a missed opportunity to shore up the tourism and hospitality industry which even Government acknowledge has been hardest hit by Covid-19 and likely to have one of the slowest recoveries.
Although a number of positive measures were announced within the stimulus package, their execution and impact will prove too tentative to make a meaningful difference to tourism and hospitality businesses throughout the country. For as long as international visitation is effectively closed into Ireland – figures from the CSO this week show a -97% drop in visitor arrivals compared to last year – the industry is facing an extraordinarily difficult future. The current domestic market bounce, felt only in parts of the country, is due to end abruptly when the schools return in late August.
Thoughts now turn to October's Budget and the accompanying National Economic Plan to secure pro-tourism initiatives. Sadly by then it may be too late for many tourism and hospitality businesses.
Frustration in industry with July stimulus package
The Irish Tourism Industry Confederation (ITIC) – representing the leading tourism and business stakeholders in the country – had lobbied hard for various measures to support the sector at this critical time. On the face of it last week's stimulus package did indeed have some positive tourism measures. The Wage Subsidy Scheme was widened to include seasonal workers and crucially extended to April, restart grants were increased to €25,000, the commercial rates waiver was extended, and a staycation incentive was announced.
However all these measures – although positive in principle – were too tentative to make a real difference. A new sharply lower cap was applied to the wage subsidy scheme, the restart grants support level is too small for the scale of the challenge and crucially not sector-specific, and the rates waiver is only in place to the end of September just as tourism and hospitality businesses face into a very cold trading winter.
Most frustratingly of all is the design of the "Stay and Spend" incentive which is supposed to stimulate the domestic market. ITIC had proposed a consumer-centric, easily-redeemable voucher for the home holiday market but instead Government announced a tax rebate scheme that is likely to prove complex and unwieldy. Limited also to hotels and restaurants means that a large swathe of the tourism industry from attractions to activity providers are excluded. How much more sensible approach would it have been for Government to consult with industry in the design of the domestic market incentive in advance of its publication.
Crucially Government chose not to change the tourism VAT rate leaving Ireland at a competitive disadvantage to the rest of Europe, notably Britain whose tourism VAT rate is nearly a third of that of Ireland's.
It should be noted that the stimulus package did include a €10 million business continuity fund specifically for the coach tourism sector and an additional €10 million to Fáilte Ireland for business adaptation grants.
Ultimately though the measures for tourism within the July stimulus package are academic whilst international tourism is blocked. The single biggest help for Ireland's tourism and hospitality industry would be to recommence international tourism in a safe manner. 75% of Ireland's tourism economy is made up of international visitation and while this is suspended the outlook for Ireland's tourism industry is highly uncertain.
Travel restrictions: A cost to industry of €27 million per day
Latest CSO figures show a staggering fall of 97% in inbound visitor numbers. Hardly surprising considering the Government clamp down on international travel but nonetheless it begs the question of how long this is sustainable for the country? If it is widely acknowledged that we must live alongside Covid for many months to come is international travel and tourism to be suspended for the whole duration? Tourism as an industry employed 265,000 people in 2019 and jobs, businesses and livelihoods are being lost by the day as this restrictive policy continues.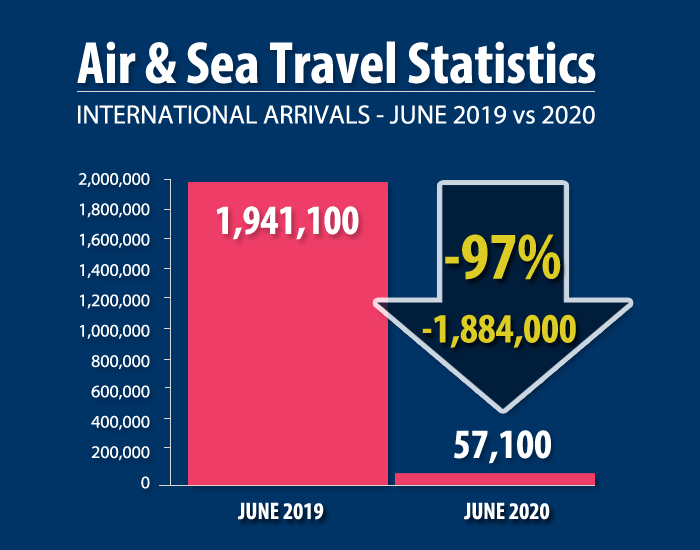 Based on CSO 2019 data ITIC has carried out some analysis on the cost of travel restrictions on inbound tourism. The estimated loss of overseas tourism income is a staggering €27 million per day which is made up of €20 million in-country spend on top of €7 million in fares to Irish carriers. Such losses are clearly unsustainable.
The current Government policy of quarantine rules and green listed countries is flawed. Their approach to international travel and tourism is ineffective, wholly inadequate and leading to an economic apocalypse for the country's aviation and tourism industries. There is no doubt that public health, and suppressing Covid-19 comes first, but as a country Ireland must recommence international tourism in a safe manner and the only way to do this is by putting in place a comprehensive testing policy. This has been suggested by ITIC, ITOA, daa and others, and it is high time that Government committed to explore such a policy.
It is fair to say that the Government approach on travel is confused and muddled. Ireland effectively has a closed sign for inbound visitors, Ryanair are rumoured to be initiating legal action against the Government, and Aer Lingus's CEO has warned of the "profoundly negative effect" of the current regime.
Furthermore the policy North of the border is much less restrictive meaning that on one small island with free movement between both jurisdictions there are 2 policies in parallel on such an important issue.
Such a comprehensive testing policy needs to be pan-European and Ireland should take a lead on this. Although Ireland is more restrictive, in practice there has not been a universal agreement across Europe on totally open borders for intra-European travel as several countries, for example Austria, Finland and Norway, continue to restrict entry for tourists from some European countries. Effective June 30, the EU suggested a lifting on a ban on non-essential travel from 15 'safe' countries around the world – including Australia, Canada, Japan, New Zealand, South Korea, and China (subject to reciprocity) but notably excluding USA, Russia and Brazil amongst others. This protocol is largely in place within Schengen member states and 4 other European countries.
The UK has opened its borders (Jul 03) to arrivals from 60 countries thereby removing any requirement for quarantine or restricted movement on arrival. Most recently the surge in coronavirus cases in Spain has led to the UK reintroducing quarantine for arrivals from Spain.
Ireland's current regime, despite the publication of a 'green list' has been markedly more cautious and more restrictive than the regime in place in the majority of European countries. Many countries, including France and Germany, regarded as safe by competitor tourist destinations, have been excluded from the 'green list'. Meanwhile the quarantine and isolation requirements have been shown to be ineffective, despite the introduction of the Public Health Passenger Locator Form, due to inadequate tracking, with media reports of only 7% of arrivals receiving follow-up calls.
Time for a complete overhaul. The only way to allow for international inbound tourism to recommence and for public health to be assuaged is a comprehensive testing policy.