Overview of ITIC's 'Big Impact – Small Footprint'
conference which took place on 18 Sept 2023
Review of 2023 tourism season to date and
Just Transition Fund game changer for the Midlands
25th anniversary of The Good Friday Agreement with focus on tourism's contribution
Ruth Andrews receives Tourism Industry Special Recognition Award
Presentation to Bertie Ahern to mark 25th anniversary of The Good Friday Agreement
VISION 2030 REPORT
Ireland's tourism industry can be ambitious about its future whilst delivering on its environmental sustainability obligations. That is the vision outlined in this strategy by the Irish Tourism Industry Confederation (ITIC) – by 2030 the industry can be worth €15 billion to the national economy, can employ up to 350,000 people across the country, and will be delivering €3.5 billion tax receipts to the exchequer each year.
This key report recommends 38 actions to maximize potential outcomes.
10:00
Conference opened by MC and Broadcaster Dearbhail McDonald
10:05
Opening address by ITIC Chair Elaina Fitzgerald Kane and launch of Vision 2030: An Industry Strategy for Tourism Growth
10:15
Video: State of the Tourism Season & Just Transition Gamechanger for Midlands
10:20
Minister Catherine Martin in discussion with Dearbhail
10:45
Broadcaster and personality Patrick Kielty discusses the transformative power of tourism as a force for good with Dearbhail
11:30
Coffee break
12:00
Panel: Where is Irish tourism now?
Dearbhail in discussion with Paul Kelly (Fáilte Ireland), Siobhan McManamy (Tourism Ireland), Jim Power (Economist) and Sean O'Driscoll (iNua Collection)
12:45
Special Recognition Award for tourism industry hero
13:00
Lunch
14:00
Panel: Can Irish tourism meet its sustainability responsibilities?
Dearbhail in discussion with Anita Mendiratta (UNWTO), Sarah Dempsey (AIB), and Geraldine Enright (Cliffs of Moher)
14:40
Video: How the Good Friday Agreement changed tourism on the island and lessons for the future
14:45
Dearbhail in discussion with former Taoiseach Bertie Ahern
15:30
The Last Word: Dearbhail talks to ITIC CEO Eoghan O'Mara Walsh
15:40
Conference concludes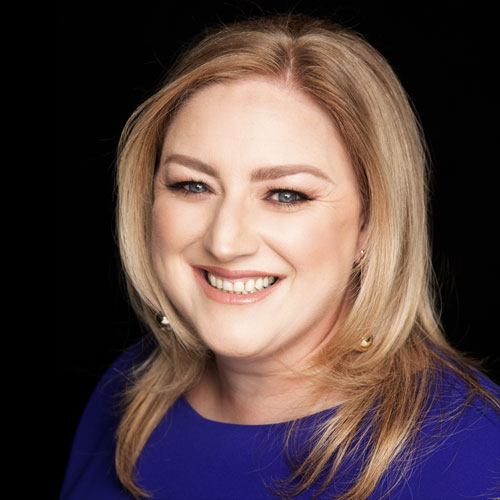 Dearbhail McDonald
Moderator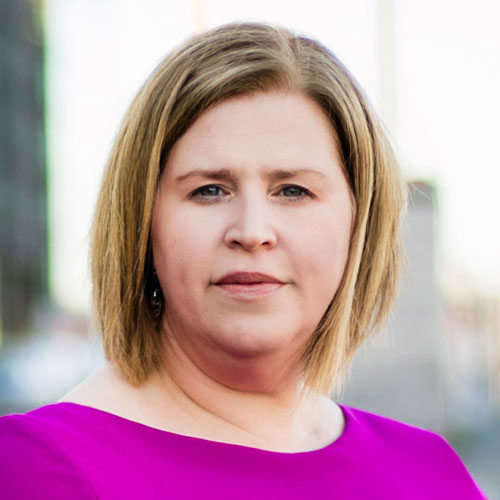 Elaina Fitzgerald Kane
Chairperson, ITIC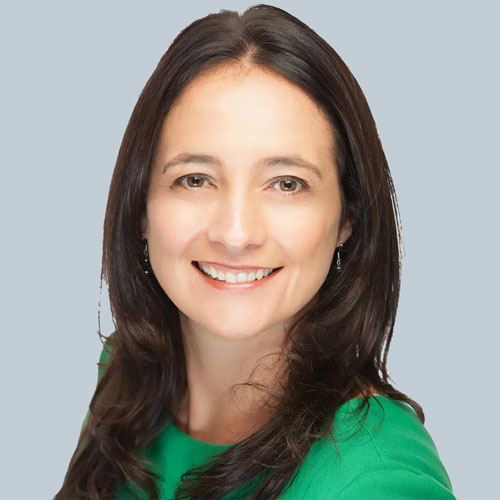 Catherine Martin TD
Minister for Tourism, Culture, Arts, Gaeltact, Sport & Media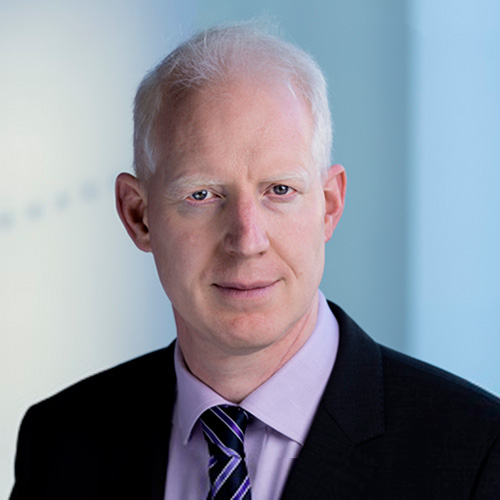 Paul Kelly
CEO, Fáilte Ireland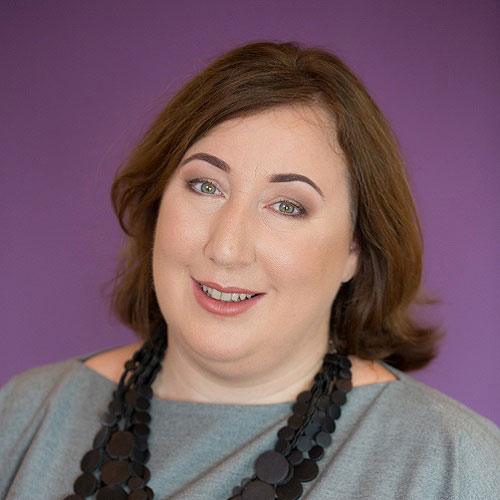 Siobhan McManamy
Interim CEO, Tourism Ireland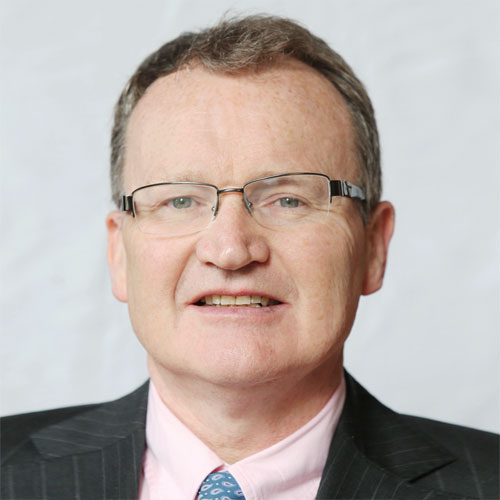 Jim Power
Economist – Jim Power Economics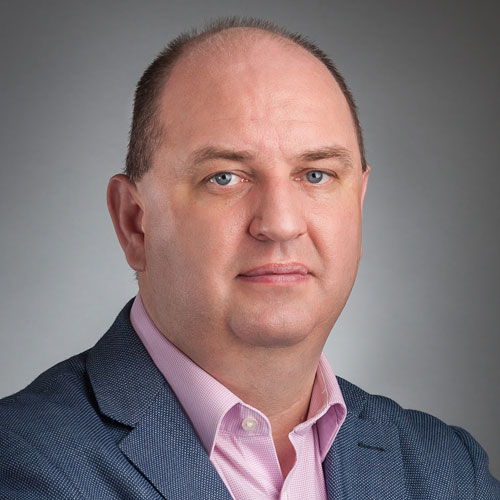 Sean O'Driscoll
CEO, The iNUA Collection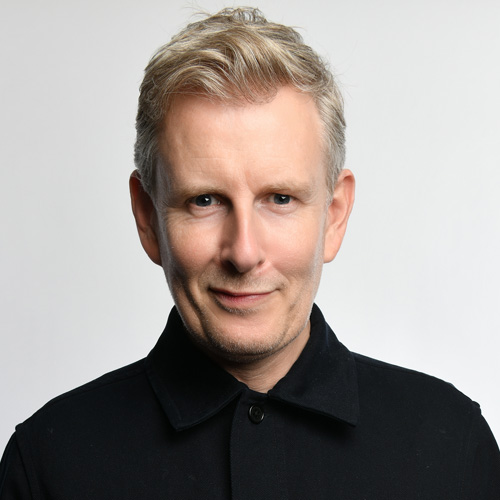 Patrick Kielty
Comedian, Broadcaster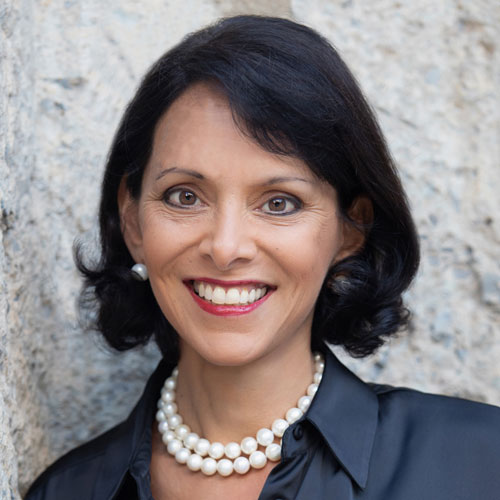 Anita Mendiratta
Founder & President, Anita Mendiratta & Associates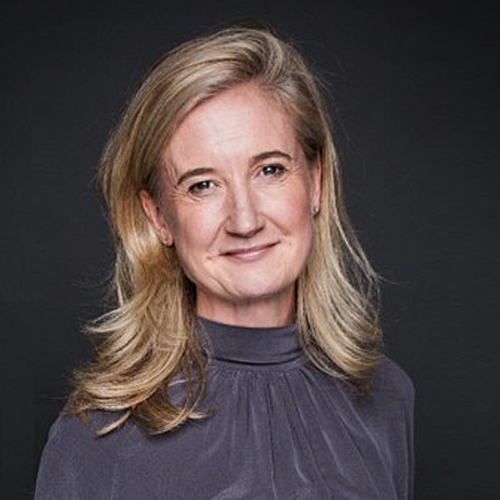 Sarah Dempsey
Group Head of ESG Communications and Partnerships in AIB Group plc.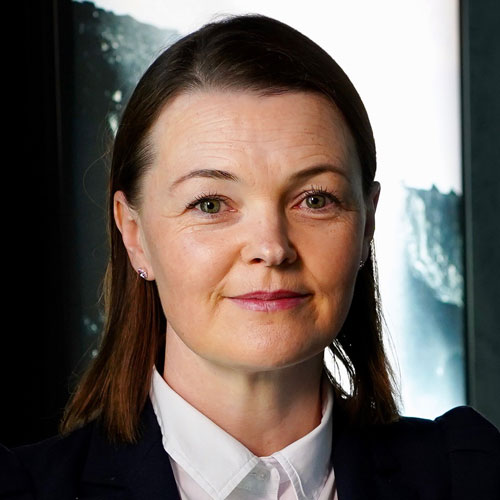 Geraldine Enright
Director, Cliffs of Moher Visitor Experience
Chair, AVEA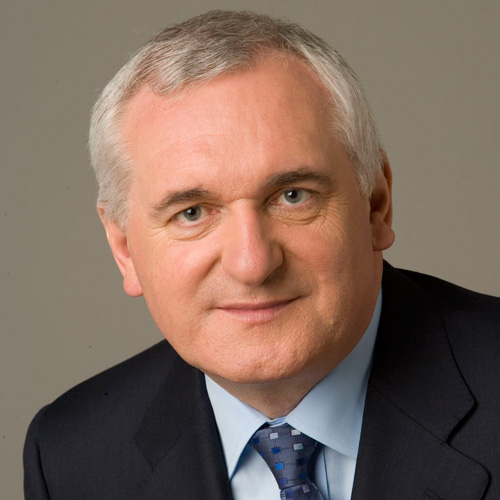 Bertie Ahern
Former Taoiseach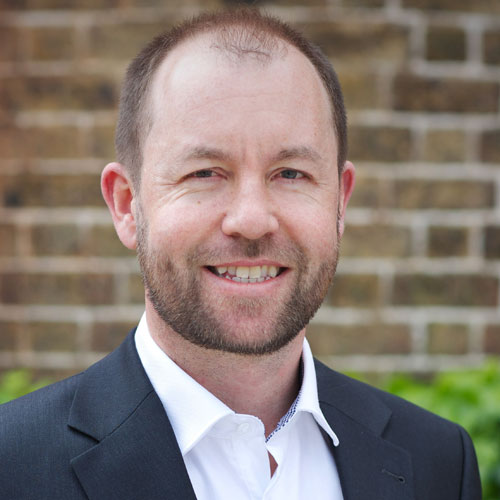 Eoghan O'Mara Walsh
CEO, ITIC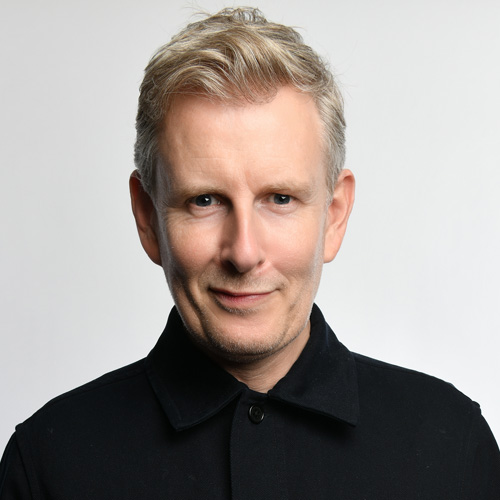 About Patrick
Born in Dundrum, Co. Down, Patrick began his stand-up career as host of Northern Ireland's first comedy club The Empire Laughs Back in pre ceasefire Belfast. An award winning stand up, his TV credits include Last Chance Lottery for CH4 and Patrick Kielty Almost Live for BBC1. His BAFTA nominated My Dad, The Peace Deal and Me saw him named UK documentary host of the year at the 2018 Grierson Awards while his most recent film, Patrick Kielty: 100 Years of Union also won an RTS award for best presenter. His 2022 stand-up show 'Borderline' sold out to UK and Ireland audiences in 2022.
2023 saw the release of his first feature film, Ballywalter, where he plays the role of Shane alongside IFTA nominated Seána Kerslake. Other acting credits include Marie Jones's 'A Night in November' for which he received a What's On Stage nomination.
Patrick will start his new role as presenter of RTE 1's Late Late Show in September 2023, and his radio talk show can be heard every Saturday morning on BBC 5Live.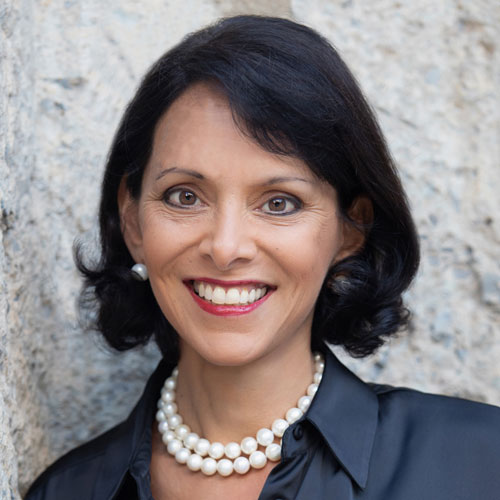 About Anita
When global leaders are facing crisis or excited to unlock opportunity, they turn to Anita Mendiratta.
Globally respected as an executive advisor, author, diplomat, and on-air personality in Tourism, Aviation and Development, Anita runs Anita Mendiratta and Associates www.anitamendiratta.com – a London-based consulting firm working closely with senior leaders in governments, businesses, and international organisations.
With 20+ years experience across 100+ nations, Anita is admired for her ability to feel the economic, social, political and environmental heartbeat of nations. She is also honoured to be Special Advisor to the Secretary General of the UNWTO and Strategic Advisor to CNN International.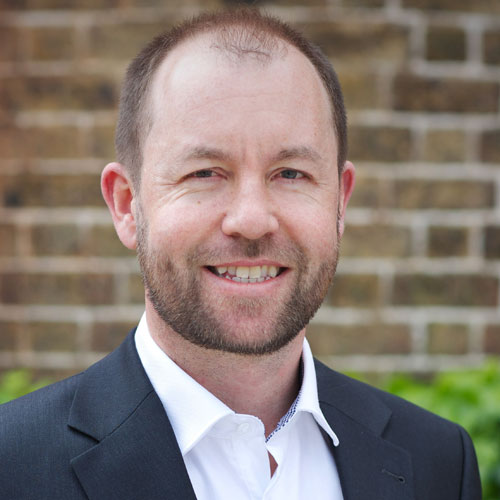 About Eoghan
Eoghan is the CEO of the Irish Tourism Industry Confederation (ITIC), the representative body for Irish tourism and hospitality interests. Eoghan previously owned and managed O'Mara Travel Ltd, a leading tour operator; Heritage Island Ltd, a marketing company for visitor attractions; and O'Mara Consultancy Ltd, a tourism consultancy business. He is also a Board Director of the St Patrick's Festival.
In his earlier career he was Procurement Executive with Diageo in London and Dublin.
Eoghan has been CEO of the Irish Tourism Industry Confederation (ITIC) since September 2015.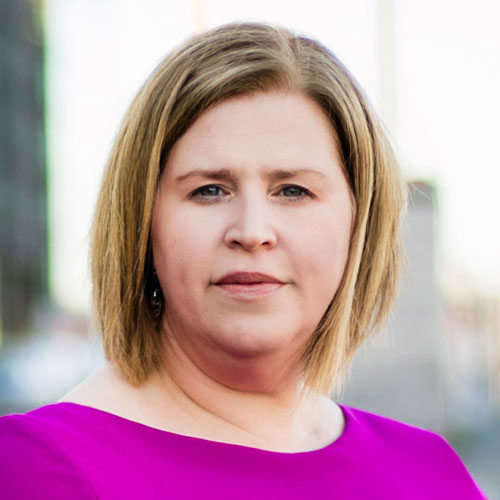 About Elaina
Elaina Fitzgerald Kane is the 20th Chairperson of the Irish Tourism Industry Confederation.
Elaina is the past President of the Irish Hotels Federation (IHF) and was a key player in securing survival and recovery tourism supports during the two very challenging pandemic years. She follows in the footsteps of her mother Mary who was the first female President of the IHF in 2000. Elaina is also very active on a number of national and local boards and taskforces across business, tourism and education.
A graduate of the Shannon College of Hotel Management, National University of Ireland, Galway and University College Dublin's Smurfit Business School. More recently, Elaina has attained a number of certificates from Cornell University and Dublin City University.  Elaina has worked in Switzerland, the UK & the USA.
Elaina is a passionate tourism advocate and is deeply committed to hosting world class experiences, creating magical hospitality moments and developing the amazing tourism community with authenticity and sustainability underpinning everything.
Together with her family and an extended team of 250 great people, Elaina runs the award winning, 4 star, Fitzgeralds Woodlands House Hotel & Spa in Adare, Co Limerick. Since its humble beginnings as a 4 bedroomed bed and breakfast over 45 years ago, their hotel has been nurtured into a resort style property on 44 acres of organic grounds with community and sustainability at its heart. Elaina is married to Myles and is mother to 3 lively boys!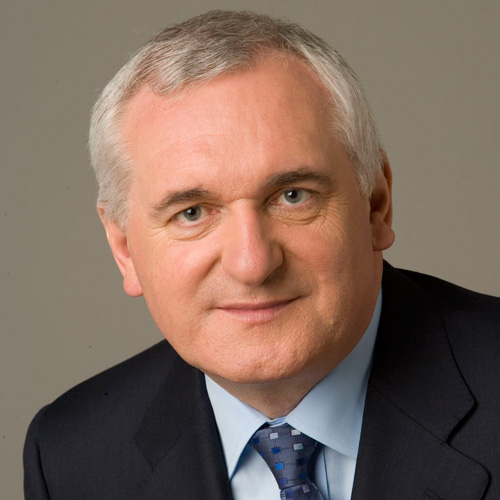 About Bertie
Bertie Ahern was first elected to the Dáil (Parliament) in 1977 he was Minister for Labour from March 1987 to November 1991 and was appointed Minister for Finance on three separate occasions from November 1991 to December 1994. He has served as Tánaiste (Deputy Prime Minister), Minister for Arts, Culture & the Gaeltacht and Minister for Industry and Commerce at various stages. His first ministerial appointment was as Government Chief Whip and Minister of State at the Department of the Taoiseach and at the Department for Defense in 1982. Bertie Ahern was a member of Dublin City Council from 1978 to 1988 and had the honor of serving as Lord Mayor of Dublin from 1986 to 1987. In November 1994 he was elected leader of his party Fianna Fáil and served as Leader of the Opposition from then until June 1997. He was first elected Taoiseach (Prime Minister) in June 1997, he was re-elected in June 2002 and again in May 2007.
In 1997 Bertie Ahern received widespread praise for his political skills in ensuring that this administration served it full five-year term and delivered on real political and economic progress for the Irish people. The defining moment of this period and a defining moment in Irish history was the successful negotiation by Bertie Ahern and Tony Blair of the Good Friday Agreement between the British and Irish Governments and the political parties in Northern Ireland in April 1998.He was re-elected Taoiseach (Prime Minister) in June 2002. These years were a period of unprecedented economic growth and social change in Ireland. It was also a period of continuing and intense engagement with the Northern Ireland peace process. On 8th May 2007 those years of work paid a rich dividend when a power sharing Administration was established in Northern Ireland. After nine years of unstinting political commitment this historic event represented the full implementation of the Good Friday Agreement and a great triumph for Mr Ahern, Mr Blair and the leaders of the Northern Ireland parties. On 14 June, 2007, following a general election which saw his party, Fianna Fáil, returned to power Mr Ahern was elected as Taoiseach (Prime Minister) for the third time.
On the wider world stage during his Presidency of the European Council from January 2004 to June 2004 Bertie Ahern presided over the historic enlargement of the European Union to 27-member states including eight countries from Eastern Europe. He led Ireland to take leadership roles on key global issues such as increasing aid to developing countries and tackling the spread of HIV AIDS.
Bertie Ahern's achievements as a leader at home and abroad have been recognized internationally. He has been conferred with honorary degrees by several universities and is one of only five people to enjoy the great distinction of having been invited to address both the Houses of Parliament at Westminster and the Houses of Congress of the United States in Washington D.C.
Mr Ahern has been involved in negotiations for most of his life. From industrial relations issues in his early years including major legislation reform. As Minister for Finance, he led the negotiations on the agreement of the Maastricht agreement and as President of the European Council he achieved consensus of the 27 countries to a European constitution. Over his entire career he has been central to reconciliation and negotiation on several fronts.
Since leaving Government in 2008 Bertie Ahern has dedicated his time to Conflict Resolution and is actively involved with many groups around the world.
Chair of The Bougainville Referendum Commission and part of the Peace Agreement.
Co-Chair of The Inter Action Council.
Member of the International Group dealing with the Conflict in the Basque Country.
Honorary Professor of Peace Studies at the Senator George J. Mitchell Institute for Global Peace and Security Queens University.
Honorary Adjunct Professor of Mediation and Conflict Intervention in NUI Maynooth.
Member of the Kennedy Institute of NUI Maynooth.
Member of the Institute for Cultural Diplomacy, Berlin.
Member of Crisis Management Initiative.
World Economic Forum Agenda Council on Negotiation and Conflict Resolution.
Keynote Negotiator at Harvard Business School Negotiation Strategies Institute.
Member of the Democratic Progress Institute Council of Experts.
Forward Thinking Frontline Mediation.
Director of Co-operation Ireland joint Board of British/Irish Government.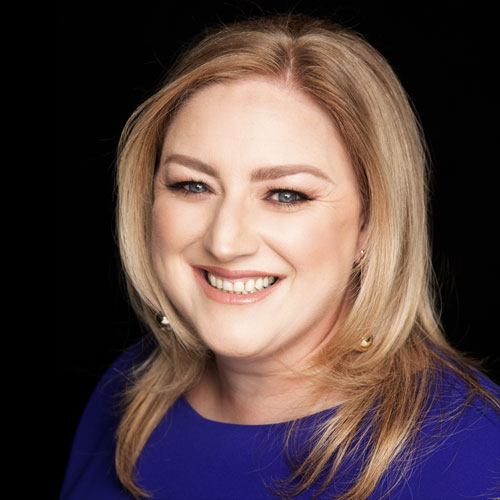 About Dearbhail
Dearbhail McDonald is an award-winning Journalist, Author, Broadcaster and MC.
A global Eisenhower Fellow, the former Group Business Editor of Independent News And Media has won a series of awards for her contribution to public affairs journalism including the 2021 Smurfit Business Journalism Outstanding Achievement Award, the Mary Cummins Award for Women of Outstanding Achievement in Media, as well as an inaugural Dublin City University Special Alumni Achievement award.
President of the strategy committee of the Centre Culturel Irlandais in Paris, the Newry born writer served a seven year term as a member of the board of Fighting Words, Ireland's national creative writing centre for children and young adults.
The author of Bust: How the Courts Exposed the Rotten Heart of the Irish Economy (Penguin), Dearbhail has also served on the Board of the St Stephen's Green Trust and the External Advisory Board of Maynooth University Department of Law.
Dearbhail holds an LL.B (Law) from Trinity College Dublin as well as a Masters Degree in Journalism from Dublin City University.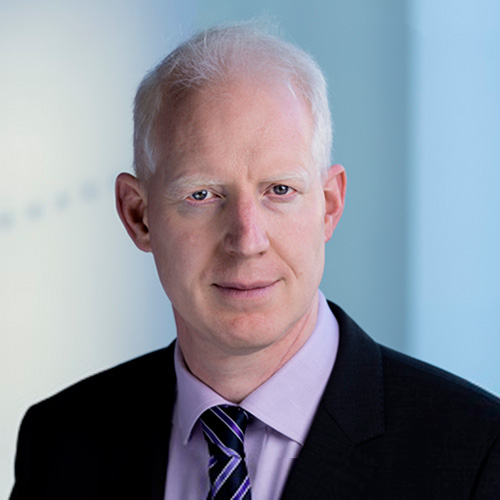 About Paul
Paul Kelly has been the Chief Executive of Fáilte Ireland since 2017. Paul has led Fáilte Ireland, the National Tourism Development Authority, through the deepest crisis ever for our country's tourism industry. His work now is focused on driving the sustained and sustainable recovery of the industry to ensure tourism contributes even more to the economic, social, cultural and environmental future of Ireland. This future will build on Fáilte Ireland's previous successes including the Wild Atlantic Way, Ireland's Ancient East, Ireland's Hidden Heartlands, the Dublin brand refresh and The Gathering.
Paul's leadership has led Fáilte Ireland to be listed in the top 20 best large organisations to work in for three consecutive years and listed in the top 5 most trusted organisations in the country. In 2020 Paul was named as Ireland's Most Trusted Leader by Great Places to Work. Before his appointment as CEO of Fáilte Ireland, Paul held several management and marketing leadership roles. Raised in a small retail family business, he began his career with Procter & Gamble UK. Paul then went on to senior executive positions with Diageo Ireland, Aviva and the UCD Smurfit Business School. Paul Kelly is a native of Co. Wexford and a Commerce graduate from University College Dublin. He is married and has four children.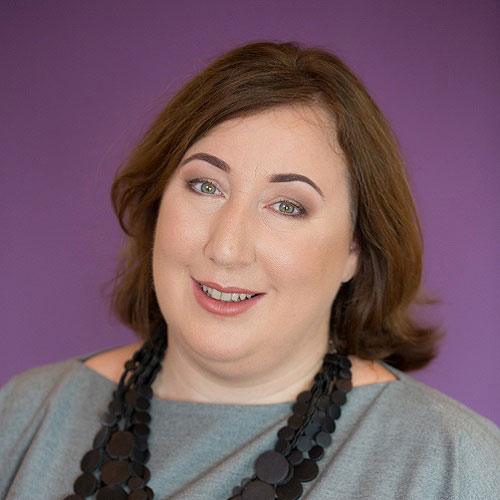 About Siobhan
Siobhan McManamy is Tourism Ireland's Interim Chief Executive, leading at a challenging and pivotal time for the organisation and the island of Ireland tourism industry as its rebuilds its vital overseas business. Post-pandemic, Siobhan has successfully led the development of Tourism Ireland's Vision 2030 and its Corporate Plan to 2025 which have been widely welcomed by the tourism industry across the island.
She has extensive experience of tourism at home and overseas having worked in the industry for over 25 years. She was previously Director of Markets for Tourism Ireland, responsible for the organisation's operations in more than 20 markets around the world where she rolled out ground-breaking digital and social marketing programmes and intensified overseas publicity activities.
Earlier, as Head of Co-operative Marketing, she reimagined the organisation's programme of co-operative marketing with airlines, ferry operators and other key stakeholders which resulted in significant additional private sector investment in the marketing of the island of Ireland overseas. During this time, Tourism Ireland won the overall 'World Routes Marketing' award and the award for 'Best Destination Marketing', voted by international airlines.
Siobhan has also held several managerial positions across Mainland Europe, including managing the organisation's operations in Germany, the Netherlands and the Nordic region.
Siobhan has a passionate belief in the ability of tourism to contribute towards the development of thriving communities, to create employment where other industries cannot, and to contribute towards peace across the island of Ireland.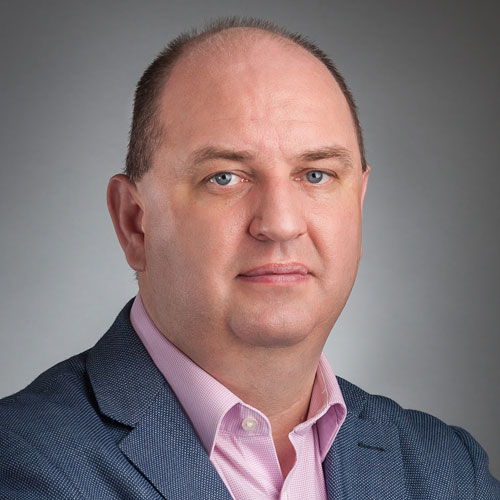 About Sean
Chief Executive Officer, The iNua Collection hotel group
Director, Cliste Hospitality management company
A highly experienced hotel management executive with a proven track record of achievement during a 20-year career.
Sean holds an honours Bachelor of Arts in Hotel & Catering Management from Galway-Mayo Institute of Technology.
He started his hotel career in the year 2000 with The Intercontinental Group at The Crowne Plaza, Geneva. On his return to Ireland, he joined The Great Southern Hotel group as Assistant Manager in their hotels in Dublin, Galway & Parknasilla.
He became General Manager at the newly opened Brehon Hotel, Killarney in 2004. The Brehon became the highest rated 4-star hotel in Ireland, with a 93% rating & achieved the Gold Medal Award for Best 4-star hotel in Ireland & winner of the Best Business Hotel in Ireland twice. The hotel delivered very strong profitability during his 7 years as General Manager. The Irish Hospitality Institute awarded him Best Young Manager of the Year 2008 in recognition of his success at The Brehon.
The Brehon hotel owners appointed him to the management board of their Gleneagle Hotel Group in 2008. The Gleneagle Group consisted of 4 hotels, a holiday apartment complex & the National Event Centre in Killarney.
In 2011, Sean became General Manager at the five-star Muckross Hotel in Killarney. He took on the role on behalf of the bank & the owners. The bank appointed a receiver shortly afterwards and the receiver appointed him to manage the property. During his 7 years at Muckross Park Hotel he restructured the business, growing revenues from €2.7m to €7.4 million over 5 years. The hotel was named on TripAdvisor's Top 20 hotels in Ireland.
Following iNua Partnership's acquisition on Muckross Park Hotel in 2015, he was appointed Group General Manager at The iNua Collection in 2016.
He has served on the National Council of the Irish Hotel Federation for 15 years and is a former Vice President. He is the former National President of SKAL, a worldwide tourism organisation. He was awarded membership of the College of Fellows of the Irish Hospitality Institute in 2015 in recognition of his success in the hospitality industry.
He has particular competencies across business strategy, hotel operations, sales & marketing strategy, revenue management, hotel finance and human resources. He has a substantial network of contacts in the Irish hotel industry to source acquisition opportunities on behalf of investors.
In 2019 he successfully completed with Paul Fitzgerald the MBO of iNua Partnership from company founder Noel Creedon. As part of post MBO growth strategy iNua Partnership was rebranded to Cliste Hospitality in 2021. Cliste Hospitality is now positioned as one of the largest operators of Hotel Assets in the Republic of Ireland.
Experience:
The iNua Collection, Sept 2016-present
Joined The iNua Collection as Group General Manager in September 2016, when the group acquired its 5th hotel.
Appointed Chief Operating Officer in February 2018, when the group had grown to 7 hotels.
Appointed Chief Executive Officer in February 2020. There are currently 9 hotels managed under The iNua Collection.
Previous experience:
General Manager at 5* Muckross Park Hotel & Spa Killarney, Oct 2011-Dec 2017
General Manager at 4* The Brehon Hotel & Spa, Nov 2004-Sept 2011
On the Management Board of The Gleneagle Hotel Group, May 2008-Sept 2011
Assistant Manager, Great Southern Hotel Group, May 2002-Oct 2004
Operating & Service Standards Co-Ordinator, 5* Crowne Plaza Geneva, 2000-2001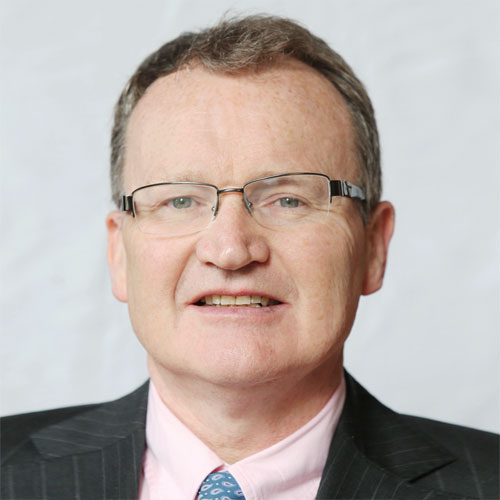 About Jim
Jim Power has worked as an economist in the private sector for over 35 years. He is owner manager of Jim Power Economics, an economic and financial consultancy, which he set up in 2009.
He was previously Treasury Economist at AIB (1987-1991), Chief Economist at Bank of Ireland Group (1992-2000) and Chief Economist Friends First Group (2000 to 2018). He is a board director of Love Irish Food. He is a member of the Institute of Directors in Ireland. He successfully completed the Institute of Directors Diploma examinations in Company Direction in 2022 and is now busily looking for board positions!!!!.
In February 2021, Jim and Chris Johns launched their own Podcast 'The Other Hand', which is available on Apple Podcasts, Spotify and other podcasts hosts.
He lives in Dublin and is a native of Waterford. He comes from a farming background.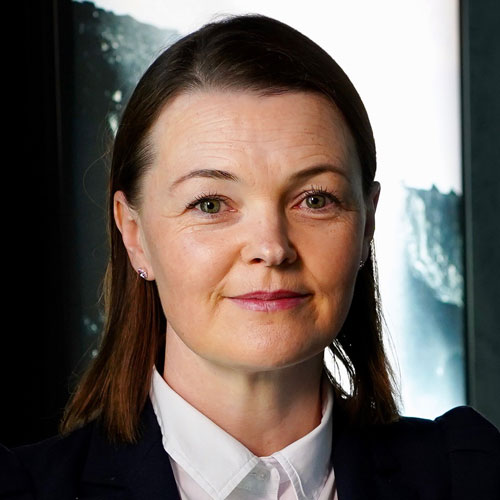 About Geraldine
Geraldine is the Director of the Cliffs of Moher Experience, the most visited natural site in Ireland. For over 17 years Geraldine has held senior management roles in Operations, Marketing and Human Resources within the organisation before taking on the role of Director and Company Secretary in 2017.
She is now spearheading a comprehensive 20-year strategy for the Cliffs of Moher with initiatives which will transform how the Cliffs of Moher will manage its success through, sustainability, visitor management, visitor experience development and how visitor dispersal can benefit the wider area.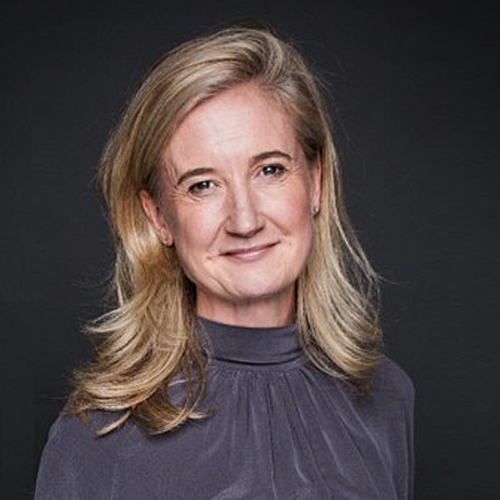 About Sarah
Sarah is Group Head of ESG Communications and Partnerships in AIB Group plc. Sarah joined AIB Group plc in 2017 to establish the Office of Sustainability within the bank.
She was previously with RBS Group plc, where she worked in a number of senior roles for the Ulster Bank business across the island of Ireland.
Sarah has over two decades of Sustainability, Corporate Affairs, Stakeholder Management and Communications experience in banking, operating at the highest levels of business throughout her career. Prior to banking, Sarah was a Client Director in one of Ireland's most respected communications consultancies.
Sarah is a Graduate of Trinity College Dublin, University of Cambridge – Institute for Sustainable Leadership, and a Certified Bank Director from the Institute of Bankers in Ireland. She is also a Fellow of the Public Relations Institute of Ireland.