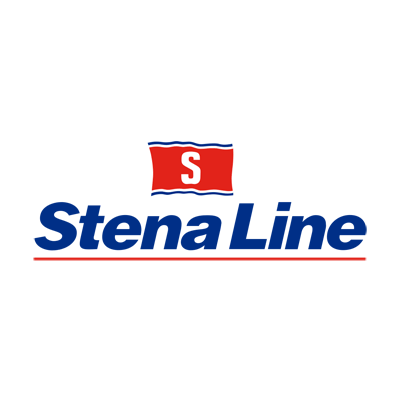 Stena Line

Stena Line is an international travel and transport company, one of the World's largest ferry companies, with a modern fleet of 34 vessels and Europe's most comprehensive route network, comprising of 22 ferry routes across Scandinavia, The Baltics, UK and the Irish Sea. The vessels include , modern RoPax ferries for freight and passengers, and freight only ferries.
The company's Irish Sea routes include Dublin to Holyhead, Rosslare to Fishguard, Rosslare to Cherbourg , Belfast to Cairnryan, Belfast to Liverpool and Heysham, and these routes provide an unrivalled 28 sailings per day to customers on the Irish Sea.
"CONNECTING EUROPE FOR A SUSTAINABLE FUTURE"
Customers must have the best possible experience when they choose Stena Line for travel, holidays, relaxation or freight transport. The focus is firmly on constantly improving the service by, among other things, developing new and innovative products and services that create value for customers and reduce our environmental footprint.
BUSINESS CONCEPT
Stena Line's business concept is to produce and sell safe and efficient transport by sea and connecting port services so that:
Passengers arrive at their destinations having had an experience that exceeds their expectations.
Transport companies can ship goods to their destinations in a cost-effective way.
This creates a long-term and stable environment for the company and its employees.
In the last 10 years Stena line has invested heavily in its Irish Sea ships, routes and ports and the Company is part of the global Stena Sphere, whose business includes shipping, offshore, property, finance and recycling.
Diane Poole OBE
Head of PR & Communications
Diane Poole OBE, Head of PR & Communications, represents Stena Line on the ITIC Council.