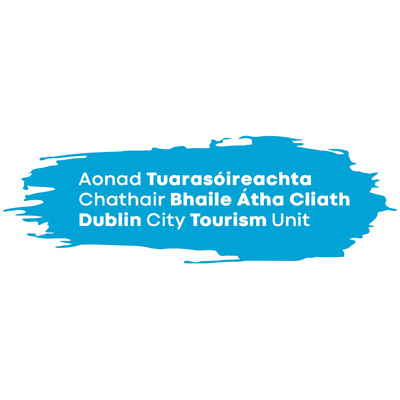 Dublin City Tourism Unit

Our award winning Dublin City Tourism Unit is responsible for fostering equitable development of tourism in our city. The Unit is supported by Dublin City Council and Smart Dublin.
The Dublin City Tourism Unit provides a key tourism advisory function from within Dublin City Council. We advise and support the city on all aspects of tourism development as well as provide several key functions such as tourism strategy development, data and insights reporting and product development. We are also responsible for the development of digital tourism offerings such as the new Dublin Discovery Trails App.
This Unit is built on the foundation of supporting the DCC tourism vision, agenda and ultimately to help achieve its tourism development goals as outlined in the City Development Plan. The Unit is also responsible for the ongoing development of the award winning Smart Tourism Programme for Dublin.
The Dublin City Council Tourism Unit is supported by Dublin City Council Culture Company, Smart Dublin and Dublin City Council.
Our Tourism Goals:
We have identified three goals that have shaped our tourism outlook:
Human: serves a people-centered and community-based growth agenda.
Sustainable: is proactive, accountable and measurable toward our climate goals.
Innovative: is future-facing, creative, collaborative and digitally-advanced.
Barry Rogers
Head of Dublin City Tourism Unit
Barry Rogers is Head of Dublin City Tourism Unit and a member of the ITIC Council.