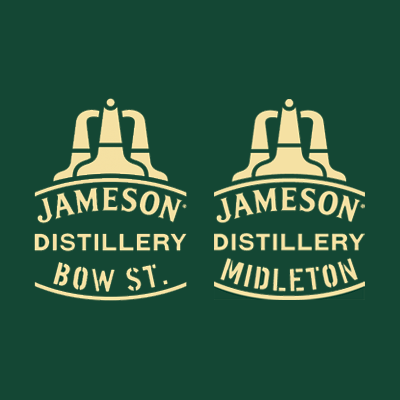 Jameson Distillery Visitor Centres

The Jameson Distillery Bow St, Smithfield, Dublin and The Jameson Distillery, Midleton, Co. Cork welcome over 350,000 visitors annually over 90% of whom are from overseas.
Where the brand recently celebrated reaching the sale of 3 million cases worldwide and a million cases being in the US alone, 30% of the visitors that visit Dublin and Cork are from the US market.
The Old Jameson Distillery Dublin, announced a 10.7% growth in visitor figures for 2011 and for the first half of 2012 , Jan – July an increase of 13% on last year has also been confirmed .
The visitor centres offer both day time guided tours and evening programmes fro private dining . Also on-site in both locations are restaurants , bars and an exclusive Jameson gift store with a unique selection of branded goods only available at the visitor centres .
The guided tour brings visitors through the full process of whiskey making, culminating in the Tasting bar for a complimentary glass of Jameson.
Having won the title of," Best Venue for Dinner & Entertainment in all Ireland", three years in a row, the distillery boasts a range of entertainment facilities including The 3rd Still Restaurant, JJ's Bar and the popular Irish 'Shindig Nights' of traditional Irish music, song and dance. Evening packages are available encompassing a guided tour, whiskey tasting, a four course meal and live Irish music and dancing.
Ray Dempsey is General Manager of the Jameson Distillery Bow St and a member of the ITIC Council.