REPORT
18 September 2023
An Irish Tourism Strategy for Growth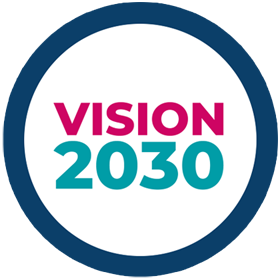 REPORT
17 August 2023
11,500 Hotel Bedrooms needed by 2032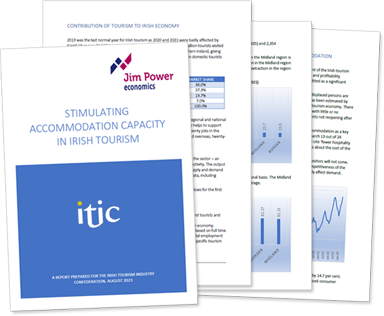 y
r
t
s
u
d
n
I
m
s
i
r
u
o
T
r
u
O
g
n
i
d
a
e
L

CLICK HERE
28 June 2023
The Competitiveness of Irish Tourism
Review & Outlook
VISION 2030: An Irish Tourism Strategy for Growth
Wide ranging ITIC report sets out the business case for the tourism sector out to 2030 and recommends 38 actions to be implemented to maximize potential outcomes.
Tourism Conference: 18 Sept 2023
Ticket Sales are now open for ITIC's not to be missed tourism conference on 18th September 2023 at The Radisson Blu Hotel, Athlone!

Irish Tourism Dashboard – June 2023
24 August 2023 – 620,000 visitors to Ireland in June 2023 suggest that volume and value performances are lagging previous times and that the full recovery of the tourism industry is some way off.
Ireland's newest visitor attraction – the International Rugby Experience
21 August 2023 – CEO Barry Hannon talks about the idea behind the experience, its benefit to Limerick and beyond, and the immersive nature at the heart of the attraction.
11,500 hotel bedrooms needed by 2032 to meet projected tourism demand
17 August 2023 – A key report by economist Jim Power for ITIC estimates that there is a deficit of 11,500 tourism bedrooms in the State if Ireland is to meet projected demand over the next decade.
CanYou
2023-08-21T16:09:16+01:00
08 August 2023 Sustainable Stories - Holly White Holly White discusses collaborations with venues and [...]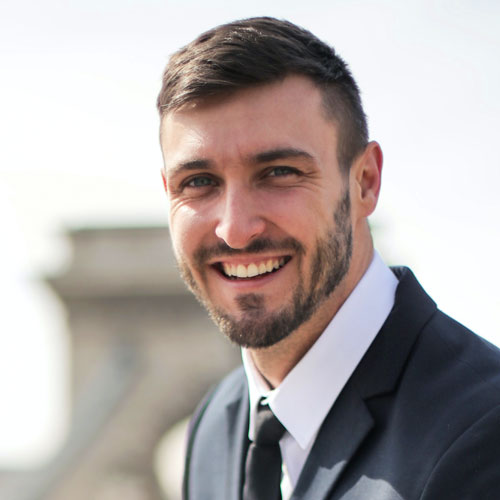 ITIC NEWSLETTER – Sign Up Today!