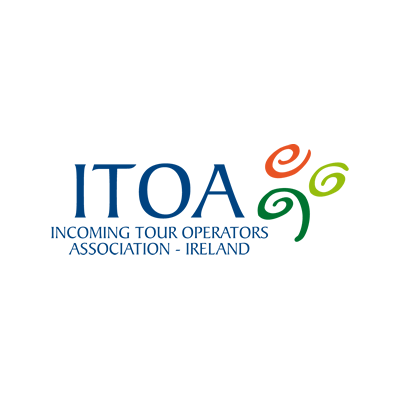 Incoming Tour Operators Association – Ireland

The Incoming Tour Operators Association Ireland is the representative body for Inbound Tour Operators, consisting of 33 member companies who package and promote all elements of the Irish Tourism product for marketing overseas. Members distribute Irish Holiday product through the global travel trade distribution channel, as well as directly to consumers. Our DMC and PCO members promote Ireland globally as a business tourism destination.
ITOA represents almost all incoming Tour Operators. It is comprised of:
Ground Handler or Handling Agencies – Typically, a company that provides full comprehensive land arrangements or specific partial services of an overall land programme for group tours, individual travel and other large movements of passengers such as cruise ships. These companies generally also act as the representative to the international client.
Destination Management Companies (DMCs) – Companies providing full management services for meetings and incentive programmes in a destination. DMCs design, plan, and deliver programmes for corporate meeting or incentive sectors.
Professional Conference Organisers (PCOs) – Companies with skills and expertise in the conference industry that manage all aspects of large international conferences and congresses.
Darren Byrne
Darren Byrne represents the ITOA on the ITIC Board of Directors and President Rob Rankin is a Member of the ITIC Council.