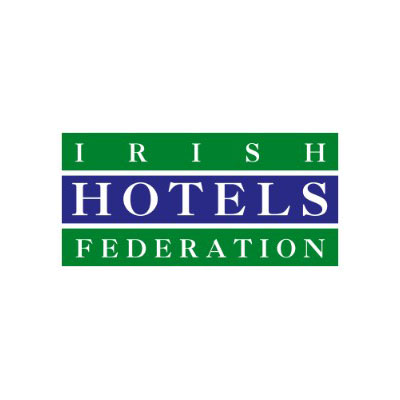 Irish Hotels Federation

The Irish Hotels Federation (IHF) is the national representative body of the hotel and guesthouse sector in Ireland. Our membership ranges from small family run hotels and guesthouses to large international hotel groups including all categories from budget to luxury hotels throughout the country. The IHF represents almost 900 hotels and guesthouses nationwide, employing over 60,000 people and is a key stakeholder in the Irish tourism sector.
As a national organisation the main function of the IHF is to represent the interests of the Irish hotel sector and we do this by working very closely and engaging with Government, industry partners, education & training authorities, key policy makers and other industry stakeholders. We are the voice of the industry and work to improve the trading environment whilst providing assistance and support services to our members.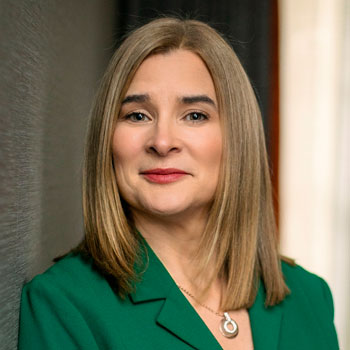 Denyse Campbell
President, Irish Hotels Federation
Denyse Campbell is the 39th President of the Irish Hotels Federation and General Manager of the Maldron Hotel Dublin Airport. She has been an active member of the IHF since 2006 and has served as Secretary and Chair of the Dublin branch, National Vice President on two separate occasions and as a member of the National Council and Management Committee. As Chair of the IHF's Marketing Group she oversaw the launch of the immensely successful 'Go Anywhere Gift Card', the official gift card of the Irish Hotels Federation.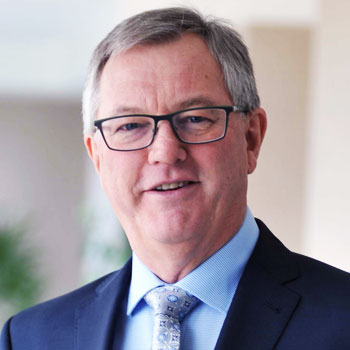 Tim Fenn
CEO, Irish Hotels Federation
Tim Fenn is the Chief Executive of the IHF. Tim has over 25 years' experience in senior executive and consulting roles in the private sector. A native of Cork, he previously held the positions of Chief Executive and Finance Director of FM104. Prior to this he was Corporate Finance Manager with Farrell Grant Sparks, a leading financial advisory firm where he worked across many industries in all aspects of corporate finance and business consulting. He spent part of his early career in the hotel industry working in the family business.