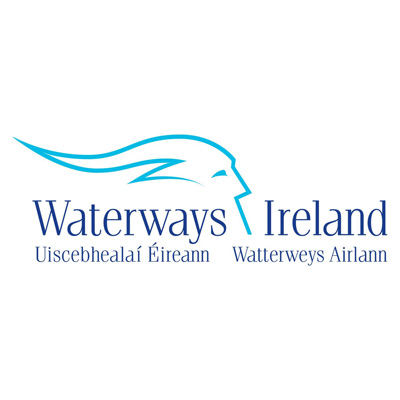 Waterways Ireland

Waterways Ireland is a cross-border Body, the largest of six North/South Implementation Bodies established under the British Irish Agreement of 10 April 1998. This Agreement was given domestic effect by means of the North/South Co-Operation (Implementation Bodies) (Northern Ireland) Order, 1999 and the British-Irish Agreement Act, 1999 respectively.
We are responsible for the management, maintenance, development and restoration of almost 1,100 km of inland navigational waterways and over 600 km of Greenways and Blueways, principally for recreational purposes.
Waterways Ireland Headquarters is in Enniskillen Co. Fermanagh, with regional offices in Dublin, Carrick-on-Shannon, Co. Leitrim, and Scarriff, Co. Clare. The Body employs 350 permanent staff located at offices and sites close to the inland waterways who are assisted by a team of seasonally recruited staff reflecting the seasonality of the organisations remit.
Waterways Ireland creates social, economic, and environmental well-being value of €600m annually.
We are responsible for the following navigable inland waterways;
Lower Bann Navigation
Erne System
Shannon-Erne Waterway
Shannon Navigation
Royal Canal
Grand Canal
Barrow Navigation
Ulster Canal
In July 2007, it was agreed by the North/South Ministerial Council (NSMC) to include responsibility for the restoration of the Ulster Canal from Upper Lough Erne to Clones, and following restoration, its management, maintenance, and development, principally for recreational purposes, to Waterways Ireland's remit.
At an operational level, Waterways Ireland is responsible for a vast range of infrastructure assets including navigation channels, embankments, towpaths, adjoining lands, harbours, jetties, fishing stands, bridges, culverts, aqueducts, overflows, locks, sluices and lock houses along with buildings and archives. The current valuation of the rebuild costs of this infrastructure is estimated at €1.5 billion.
Waterways Ireland's work programmes are critical to providing a safe and high-quality recreational environment for customers, whilst preserving the industrial and environmental heritage of the waterways for future generations.
Purpose:
Our Purpose is to be the custodian of the inland navigations and collaborate to reimagine, maintain, develop and promote them to sustain communities, environment and heritage.
Vision:
Creating inspirational inland navigations and waterways experiences through conservation and sustainable development for the benefit of all.
Sharon Lavin is Head of Marketing & Communications for Waterways Ireland and is a Member of the ITIC Council.