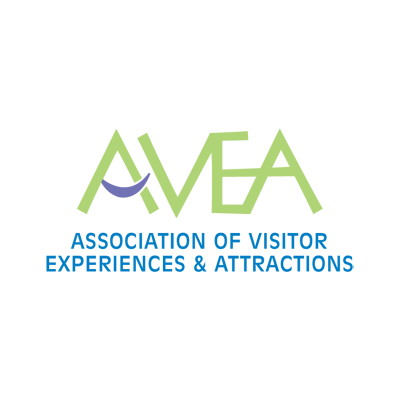 Association of Visitor Experiences & Attractions

AVEA is the national representative association for the Visitor Experience and Attractions industry in Ireland. Formed by the sector to provide advocacy and forum to enable its members to network and in so doing build greater professional competence and awareness of this vital tourism sector.
Core Objectives
To provide a forum for the exchange of knowledge, information and advice between members and provide external support and professional insight to support members in the delivery of best practice in customer care, interpretation and service standards.
To professionalise the industry and promote the development of the core skills and competencies that it requires to drive the growth and continued success of the visitor experiences and attractions.
To conduct research for the sector, and gather data on performance and the needs of the sector.
To represent the attractions and experience sector and advocate importance within the tourism industry.
Catherine Flanagan
CEO of AVEA
Catherine Flanagan is CEO of AVEA and a Member of the ITIC Council.